Sunlit Pond 8.5'x5'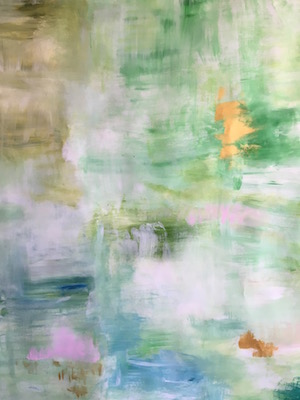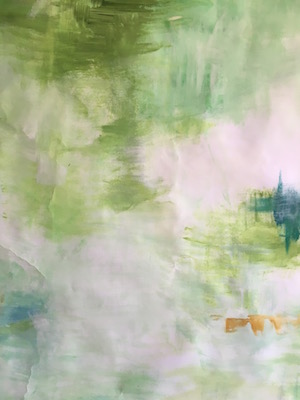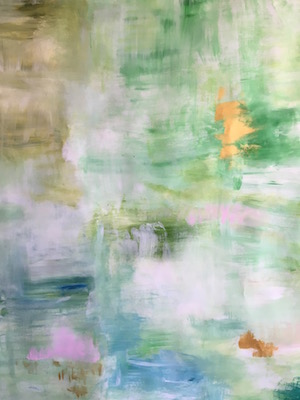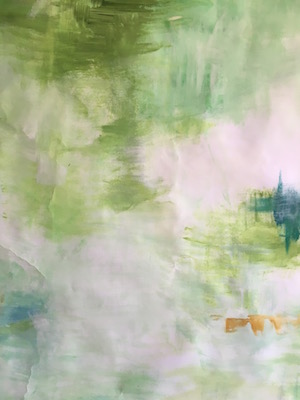 Sunlit Pond 8.5'x5'
'Sunlit Pond' is an 8ft x 5 ft acrylic on heavy paper painting that was originally prepared as a backdrop for a wedding photo shoot.
I love the watercolor effects of white and greens with pops of pink and gold throughout. While it was used in the photo shoot vertically, it also looks great as a landscape. It reminds me of walking through Monet's garden of water lily ponds and delicate flowers.
Can be cut to a smaller size if desired. Would look great with a brushed gold frame.
Please feel free to contact me for details, more photos and to discuss shipping options.